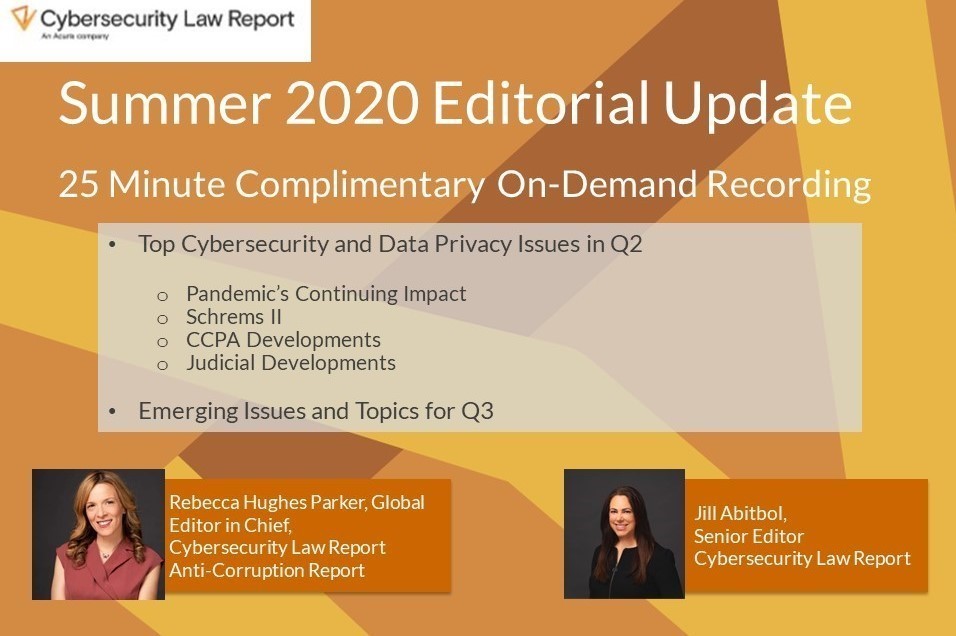 In this 25-minute on-demand recording, Global Editor-in-Chief Rebecca Hughes Parker and Senior Editor Jill Abitbol summarize key takeaways from some of the most significant developments in cybersecurity and privacy law and compliance in Q2 and discuss emerging topics.
Highlights include how the COVID-19 pandemic has impacted companies and how to tackle those challenges; data transfers after Schrems II; compliance with CCPA regulations; and judicial developments such as the Capital One privilege decision. Looking ahead, they also discuss anticipated updates to the GLBA Safeguards Rule and developments with laws in China and Brazil.
Register here to view the complimentary recording or here for an audio version.