Weil Gotshal Attorneys Advise on Key Ways to Anticipate and Counter Cyber Threats
Jill Abitbol

Cybersecurity Law Report
How to handle five data privacy danger zones; the board's role in cybersecurity; public relations strategies after a breach; and clauses to include in cloud vendor contracts were among the hot topics Weil, Gotshal & Manges attorneys discussed at a recent conference. Partners Carrie Mahan Anderson, Jeffrey S. Klein, P.J. Himelfarb, Jeffrey D. Osterman and Michael A. Epstein shared their advice in the panel discussion.
To read the full article
---
On March 10, 2021, at 10:00 a.m. PST/1:00 p.m. EST the Cybersecurity Law Report and Sentinel LLP will co-host a webinar to delve into the challenges of a third-party risk management program from the controller's perspective. Among other things, the panelists will discuss the legal and risk landscape, understanding who qualifies as a third party, keeping track of the universe of vendor contracts, important contract terms and ongoing compliance and monitoring. The program will feature Sentinel co-founder and President Aaron Weller and the Cybersecurity Law Report's Senior Editor Jill Abitbol. To register for this complimentary program, please click here.
---
In this quick take video, we talk about some of our cybersecurity resolutions for 2021.
---
In this short video, we discuss Germany's highest GDPR fine so far in a case against H&M relating to their mishandling of sensitive employee data. The full article on the case is here.
---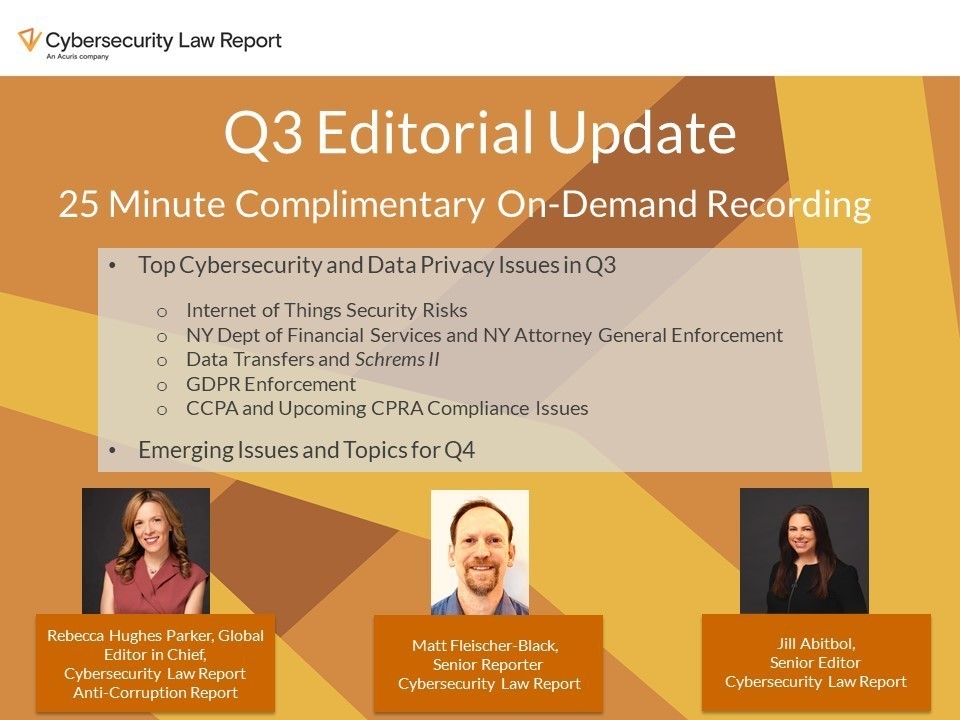 Register here to view the complimentary recording.
---
---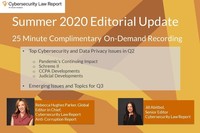 Register here to view the complimentary recording or here for an audio version.
---

Editor-in-Chief Rebecca Hughes Parker discusses the California Attorney General's final CCPA regulations and their effect on contracts with vendors in this video.